To:

Mayor Bloomberg
Bloomberg: Don't Let Hurricane Sandy Victims Go Cold This Holiday Season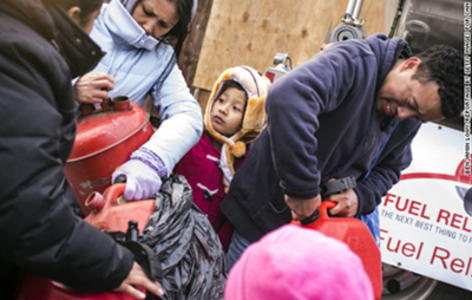 Mayor Bloomberg must expand the NYC Rapid Repairs Program immediately to return heat and electricity to, and remove mold from, all affected homes.
Why is this important?
For thousands of New Yorkers this winter, the unwanted and uninvited guest is Sandy.

Three months after the storm devastated New York, 8,600 New Yorkers living in the Rockaway Peninsula still don't have power, heat, or help to fix mold so severe it's causing health problems in children and adults. Clergy in Queens, Brooklyn, Staten Island, and Lower Manhattan are supporting congregations reeling from Sandy, and families are trying to maintain their holiday spirit in spite of the hardship.
Join faith and community leaders from across New York City as we stand with families in the Rockaways who will be forced to spend their winter in the dark and cold.
How it will be delivered
We delivered the first batch of petitions at a Clergy Press Conference at City Hall on Friday, Dec 21st! It was covered by local media and captured the attention of city officials.
As we plan next steps, we have an opportunity to grow our numbers and create a mandate for action from Mayor Bloomberg!