To:

The Trump Administration, the Department of Homeland Security (DHS), and the Department of Justice (DOJ)
Faith Communities Condemn Family Separation at the Border

Church World Service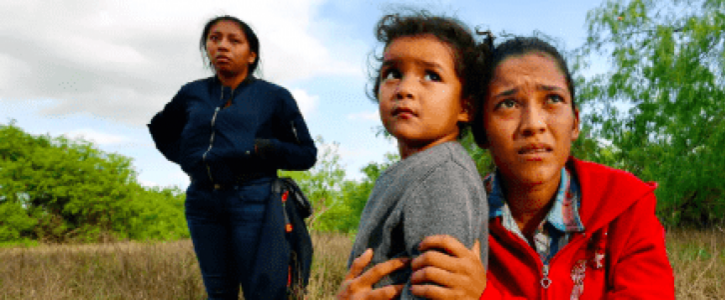 As faith communities, we strongly oppose the administration's policy of criminally prosecuting parents, forcibly separating them from their children at the U.S. border, or mandating that families be held in prolonged detention. As communities of faith, we call on the administration, the Department of Homeland Security (DHS), and the Department of Justice (DOJ) to immediately terminate its family separation and "zero tolerance" prosecution policies that rip families apart and prevent family reunification. We also affirm that asylum seekers have the legal right to seek protection from persecution and violence under U.S. and international law and should not be detained for seeking refuge.
Why is this important?
The stories of family separation are devastating and show how the traumatic impact of separation will damage these children for life. 5-year old José was taken from his father after they arrived at the U.S. border in El Paso. His foster mother reports that the first few nights he cried himself to sleep and he now moans and moans as he tries to fall asleep. He keeps a stick-figure drawing of his family underneath his pillow. An 18-month-old baby girl is being fostered by Bethany Christian Services and was separated from her father who was detained. Her foster parent notes that she cries frequently especially when she changes settings [1]. Marco Antonio Muñoz, a Honduran father who was separated from his wife and child, committed suicide while in detention. Muñoz fled violence in Honduras.

The administration's unprecedented policy of family separation, including tearing an infant from a breastfeeding mom, is cruel and wrong. We reject increasing barriers to protection for asylum seekers and unaccompanied children, which impede our moral and legal obligations to offer protection to vulnerable populations. We reject curtailing access to asylum for survivors of domestic violence or gang violence. We also reject any legislative proposals that would curtail or end asylum protections, including for unaccompanied children; decimate family reunification; expand detention of children; and further infringe upon the rights and safety of border communities.
The Executive Order signed by President Trump pertaining to family separation mandates that immigrant families be held in family detention and does nothing to reunify the thousands of families that have already been ripped apart [2]. Instead of terminating the administration's cruel "zero tolerance" policies targeting vulnerable families, this order undermines real solutions to family separation while continuing to violate the rights of refugees seeking legal asylum. Suspending prosecutions of adults who are members of family units is not sufficient, because this is only planned until ICE can accelerate resource capability to detain more people. Family separation will persist, as any assigned jail time must be served in Department of Justice (DOJ) custody away from their children. Family detention is not a solution to family separation.
As Attorney General Jeff Sessions referred to Romans 13 urging people to obey the law, we recommend reading the entire chapter that clearly asserts that loving others is the most important law. Romans 13: 9-10 (NRSV) reads "Love your neighbor as yourself. Love does no wrong to a neighbor; therefore, love is the fulfilling of the law."
As faith communities, we ask the the administration to support policies that protect and unite immigrants and families, and to terminate the family separation and "zero tolerance" policies that result in detention and prosecution of individuals for migration-related offenses. We call on the administration to respect international and U.S. law and ensure asylum seekers have an opportunity to seek protection. We ask Congress to do everything in its power to see the administration stop detaining and prosecuting parents, forcibly separating them from their children or holding them in family detention centers. Congress should reject any anti-immigrant, anti-family legislation like H.R.4760, the Securing America's Future Act; the Border Security and Immigration Reform Act; or any other proposal that violates the sanctity of family unity. These bills drastically cut legal immigration, eliminate green cards for family reunification, increase detention and deportation, reduce access to asylum, and put more children and asylum seekers in jail or return them to deadly situations. These bills do not offer a workable path to citizenship for Dreamers already living among us. Children and young people should not be used as bargaining chips to advance harmful immigration proposals. Congress should cut funding for ICE and CBP that fuels family separation. We believe Congress and the administration should act to bring families together, not keep them apart.
---
Bishop Minerva G. Carcaño is Bishop of San Francisco Area of The United Methodist Church and an Auburn Senior Fellow.
[1] Reporting on these stories: https://www.nytimes.com/2018/06/07/us/children-immigration-borders-family-separation.html
[2] The administration's executive order: https://www.whitehouse.gov/presidential-actions/affording-congress-opportunity-address-family-separation/