To:

President Barack Obama; the U.S. State Department; and ICE Directors Andrew Lorenzen-Strait, David Jennings, and Kenneth Smith
Tell ICE: Stop Deportation of Jewish Homeschooling Family
CC
Campaign created by
Christina Fialho of CIVIC

Community Initiatives for Visiting Immigrants in Confinement (CIVIC)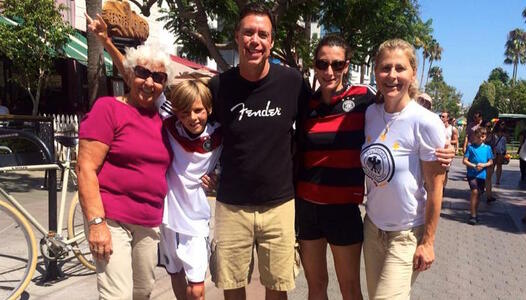 Release mother and daughter Petra Albrecht (A 206 409 411) and Nicole Albrecht (A 206 407 728), Jewish immigrants from Germany, from U.S. immigration detention, close their immigration case, and work with the German government to reunite them with their son and little brother, Jayson, who is currently separated from his family in a German orphanage.
Why is this important?
No mother should be forced to flee her homeland in order to homeschool her children because of anti-semitic bullying. Yet, Petra Albrecht was not free in Germany to homeschool her children because Germany's outdated laws have banned homeschooling since World War I. German families who choose to homeschool their children face legal action, including prison, the loss of custody of their children and fines. Petra had chosen to homeschool her youngest child Jayson because he was experiencing anti-Semitic bullying in school, in a country where a least one-fourth of the population remains openly anti-Semitic even post World War II. She lost her parental rights and was forced to flee to the U.S.
But here the family has come across more hardship. Petra and Nicole were picked up by Immigration Enforcement and have been in U.S. immigration detention for 11 months, in separate facilities. Jayson was sent back to Germany alone, and is being held in an orphanage in or near Berlin, though he had an open asylum case. The German government refuses to tell the family his exact whereabouts, and the U.S. government refuses to release Petra and Nicole.
OUR VALUES
To be Jewish is to be an immigrant. The Albrecht family continues a history of Jewish migration that reaches back to the Old Testament and our exodus from Egypt – stories we retell on holy days. That's why one of Judaism's central teachings is to "welcome the stranger" as you would a friend.
We're calling on all people of faith and moral courage to stand with Petra, a mother separated from her children, and demand immigration enforcement officials release and reunite her with Jayson and Nicole.
In his last letter to his family before being extradited to Germany, Jayson wrote, "I promise you that we will be together again soon..."
How it will be delivered
Petra and Nicole's case could be decided at any moment and result in immediate deportation, so we have an urgent need to gather the people power to leverage against ICE within the next two weeks. We delivered the petition on September 8 to the Immigration and Customs Enforcement field offices in Los Angeles, and we submitted a follow-up email to Nicole Albrecht's Deportation Officer on December 11th. We hope the family will be released before the New Year!