To:

Nathan Deal, Governor of the State of Georgia
Stop Execution of Kelly Gissendaner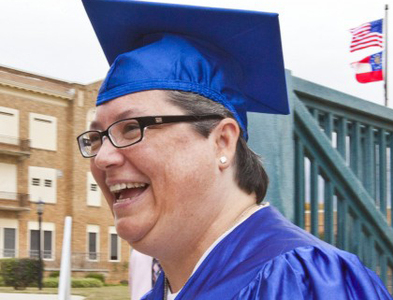 Use your power to stop the execution of Kelly Gissendaner by insisting that her sentence be commuted to life in prison without parole. She is a woman who has been profoundly transformed while in prison. Kelly is a mother, a theologian, and a pastoral figure to many.

Do not let this travesty of justice happen on your watch. Do not squander the opportunity to extend mercy.
Why is this important?
This week the state of Georgia issued a new warrant for Kelly's execution. She is scheduled to be put to death on Tuesday, September 29, 2015 — unless we act now.
Kelly's story is one of redemption and transformation.
Convicted for her part in planning the 1997 murder of her husband, Doug Gissendaner, Kelly has been transformed during her time in prison. She has accepted full responsibility for her crime and has become a powerful voice for good. While incarcerated, she has been a pastoral presence to many, teaching, preaching, and living a life of purpose. Kelly is a living testament to the possibility of change and the power of hope. She is an extraordinary example of the rehabilitation that the corrections system aims to produce.
Despite the testimony of clergy, educators, former inmates, corrections officers, and Kelly's own children pleading for their mother's life, the Georgia Board of Pardons and Paroles has condemned Kelly to death.
Earlier this year, Georgia twice planned to execute Kelly and then postponed, first because of snow, and then because the drugs secretively prepared for her execution were "cloudy." In August, the courts ruled that Georgia was free to set a new execution date.
The Board of Pardons and Paroles' denial of clemency is an outrageous miscarriage of justice.
As people of faith, we hold that all life is sacred. We also believe in mercy.
Shaped by these beliefs, we are calling on Governor Nathan Deal's Board of Pardons and Paroles to commute Kelly's sentence from death to life in prison without parole.
Time is running out, and we need you to join us in calling on Georgia Governor Nathan Deal to stop the execution of Kelly Gissendaner.
For more information:
www.kellyonmymind.com
How it will be delivered
This petition and all signatures collected will be emailed to Governor Nathan Deal, and we will tell the media about our campaign.