To:

N/A
I pledge to help get out the vote!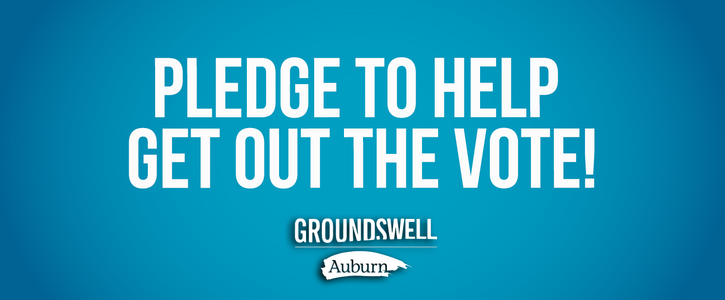 We are in a fight for the soul of the nation.
Across the country, our cities are experiencing racial turmoil; ecosystems are burning and being contaminated; and extremist leaders, including President Trump, are working around the clock to spread misinformation and suppress the vote in the upcoming 2020 election.
We cannot stand back or be silent. The soul of the nation depends on our ability to organize together and get out the vote in order to advance justice and equality for all people!
Why is this important?
Some states are already casting ballots. We are calling on you--people of faith and moral conscience--to pledge to register voters in your home state and help with efforts to get out the vote!
You can check this website (https://www.vote.org/voter-registration-deadlines/) to see the registration deadlines in your state. Volunteer efforts to phone bank, organize, and register voters are critical in the final few weeks before the general election.
If we work together, we can change the course of history and save the soul of this nation from extremism. If allowed to persist it will continue to tear this nation apart.
Thank you for being a part of this movement and for pledging to help get out the vote!
-Groundswell Team