To:

Local, State, and Federal Lawmakers
It's Time To Pass Reparations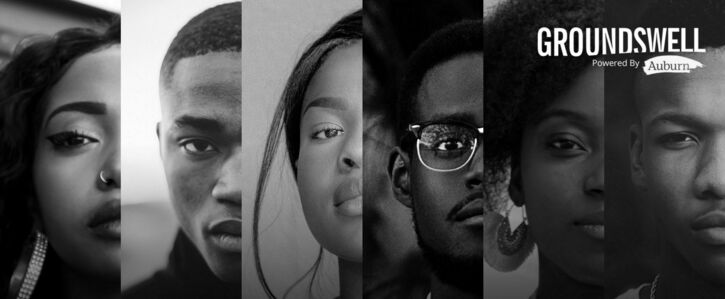 Reparations are an effort to repair the moral and material harm caused by the U.S. government towards formerly enslaved Black Americans and their descendants. As moral activists, we are calling on local, state, and federal governments to advance reparations in order to help heal the nation and address structural racism and inequality towards Black Americans!
Why is this important?
Reparations are needed in order to heal the racial tensions and divisions within culture. Black people in the United States have been demanding reparations for centuries because of the gross physical, psychological, spiritual, cultural, and economic violence inflicted upon them by the U.S. government. While centuries have passed since the first Africans were forced into chatel slavery, their pain continues to pass down from generation to generation in the form of systemic racism and inequality.
Reparations are an attempt to help heal our nation from this pain in the form of compensation, healing, education, restitution, and guarantees that the U.S. government will never engage in harming Black people again.
We believe that in order for reparations to be viable, they must respond to the needs of descendants of formerly enslaved Black Americans in ways that address issues of structural racism and inequality. We believe that local, state, and federal policymakers should advance reparations inclusive of the following:
All descendents of formerly enslaved Black Americans must be issued individual payments at a level that directly correlates with the racial wealth gap that currently exists between White and Black individuals and families. While White Americans exploited the labor of formerly enslaved Black Americans, these payments can help their descendants build economic power, especially those living in poverty as a direct result of slavery.
All descendents of formerly enslaved Black Americans should have free college tuition to any 4-year or 2-year college or university. For decades, Black Americans were denied entry and access to higher education. In order to close the education gap that has structurally put Black Americans at a disadvantage, all financial barriers to higher education should be eliminated.
All descendents of formerly enslaved Black Americans who currently have student loan debt should have that debt forgiven.
Sustained strategic investments should be made to strengthen the Black community including business and startup grants for Black owned businesses; strategic investment in healthcare systems that serve Black communities; as well as strategic investments to schools that primarily serve Black Americans.
The state should provide free mental health services and healthcare to all descendents of formerly enslaved Black Americans.
All descendants of formerly enslaved Black Americans should be offered down payment grants and housing revitalization grants for their homes.
Where the theft of land and community has occurred or continues, local protections and strategies should be employed to return what was stolen to Black and Indigenous communities; protect Black communities from gentrification and other forms of exploitation; and commemorate the loss of life from past massacres, lynchings, and other forms of racial violence.
All formerly incarcerated people should have their voting rights restored; and three-strike laws and mandatory minimum laws (which were designed to exacerbate the incarceration of Black and poor people) should be abolished.
While there are various approaches to reparations being advocated across social justice movements, we believe these are some of the key approaches that policymakers must consider as a part of developing reparations. We are calling on local, state, and federal leaders to make a long-term commitment to advance reparations today!
Co-Signers
The Truth Telling Telling Project of Ferguson
National Coalition of Blacks for Reparations in America (N'COBRA)
Restorative Justice for Oakland Youth (RJOY)
Coming to the Table RVA
Coming to the Table National
Interfaith Movement for Human Integrity
Fellowship of Reconciliation Atlanta
Savannah Center for Jubilee and Reconciliation
Racial Justice Rising, Western MA
Psychoanalysis for Social Responsibility
Potbangerz St.Louis
Sophia Project StLouis
Center for Educational Equity