To:

The Honorable Charles E. Grassley, The Honorable Dianne G. Feinstein, United States Senate Committee on the Judiciary
Join Christian Theologians Opposing Nomination of Jeff Sessions as Attorney General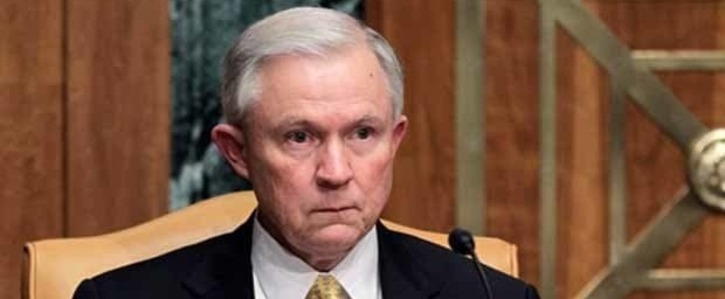 As theologians across the denominational spectrum, we add our voices to the growing number of Americans who urge you to reject the nomination of Senator Jeff Sessions for the position of Attorney General of the United States. We are concerned that Senator Sessions does not embrace the conception of justice that we hold as Christians; we have no confidence in his ability to enforce the values we share as Americans. His racist track record erodes the trust of many of the members of our faith communities and we are united in our opposition to his nomination.
Why is this important?
The justice that is central to the work of Attorney General is a value that is shared by people of many faiths. As Christians, we are guided in our understanding of justice by the biblical witness to Jesus Christ. As made clear in his Sermon on the Mount (Matthew 5-7), we are to "seek first the Kingdom," as the righteous reign of God "on earth, as it is in heaven." This reign is marked by love, justice and life. In his teachings, Jesus deepens the love of neighbor to the love of enemy. He calls us to move from retaliatory justice to an ethic of restorative justice. He invites those who follow him to an abundant life that crosses borders.
In the Gospel of Matthew Jesus says, "… I was hungry and you gave me food, I was thirsty and you gave me something to drink, I was a stranger and you welcomed me, I was naked and you gave me clothing, I was sick and you took care of me, I was in prison and you visited me. ... Truly I tell you, just as you did it to one of the least of these who are members of my family, you did it to me" (Matthew 25). The Sermon on the Mount directs our care to the flourishing of all people, especially the vulnerable, and is consistent with the values of justice and human flourishing that are vital to our American democracy.
While Jesus stood in embodied solidarity with the vulnerable, it is through the law that our country offers protections for its most vulnerable members. Vulnerable populations in our country — victims of police brutality, undocumented workers, LGBTQ persons, women, people of color, and people of non-Christian faiths — are placed at increased risk of further harm when our laws are not upheld. Yet, throughout his career, Senator Sessions has taken positions that compromise the rights of these vulnerable populations. His racist comments reflect prejudice against people of color. His opposition to immigration reform, LGBTQ rights, women's rights and equal access for persons with disabilities make it unlikely that he shares the Christian vision of justice and protection of the vulnerable that we embrace.
Senator Sessions' racist remarks and unjust policies make it morally unacceptable for him to be America's top law-enforcement officer. We urge you to reject his nomination.
Prayerfully and Respectfully Submitted,
Peter Goodwin Heltzel, New York Theological Seminary
Jeannine Hill Fletcher, Fordham University
Gary Agee, Anderson University (Indiana)
Cornel West, Harvard University
James A. Forbes, Drum Major Institute
Lisa Sharon Harper, Sojourners
Jim Wallis, Sojourners
James Cone, Union Theological Seminary
Katharine Henderson, Auburn Seminary
Jacqui Lewis, Middle Collegiate Church
Gene Robinson, The Episcopal Church
Brian McLaren, Emerging Church Movement
Noel Castellanos, Christian Community Development Association
Yvette Flunder, City of Refuge United Church of Christ
Simone Campbell, NETWORK Lobby
Macky Alston, Auburn Seminary
Efrain Agosto, New York Theological Seminary
Fred Davie, Union Theological Seminary
Rosemary P. Carbine, Whittier College
J. Kameron Carter, Duke Divinity School
Shane Claiborne, The Simple Way
Don Compier, Kemper School for the Ministry
Kaitlyn Dugan, Princeton Theological Seminary
Mary Fulkerson, Duke Divinity School
Daniel Hawk, Ashland Theological Seminary
Kay Higueroa Smith, Azusa Pacific University
George Hunsinger, Princeton Theological Seminary
Catherine Keller, Drew Theological School
Grace Ji-Sun Kim, Earlham School of Religion
Namsoon Kang, Brite Divinity School, Texas Christian University
Kristen E. Kvam, St. Paul School of Theology
Mari Kim, Everett Community College
Paul F. Lakeland, Fairfield University
Steffen Lösel, Candler School of Theology, Emory University
Linda Mercadante, Methodist Theological Seminary in Ohio
Stephanie Mitchem, University of South Carolina
Silas Morgan, Hamline University
K. Christine Pae, Dennis University
Marcia Pally, New York University
Stephen Ray, Garrett Theological Seminary
Kathleen Sands, University of Hawaii
Linda Thomas, Lutheran School of Theology (Chicago)
Sonia Waters, Princeton Theological Seminary
Sharon Welch, Meadville Lombard Theological School
Christian T. Collins Winn, Bethel University
Wes Granberg-Michaelson, Reformed Church in America
Ronald J Sider, Palmer Seminary at Eastern University
Elena G. Procario-Foley, Iona College
Reggie Williams, McCormick Theological Seminary
Charles Campbell, Duke Divinity School
Laurel Schneider, Vanderbilt Divinity School
Joerg Rieger, Vanderbilt Divinity School
Serene Jones, Union Theological Seminary
Teri Merrick, Azusa Pacific University
Loye Ashton, Tougaloo College
Teresa Delgado, Iona College
Lester Ruth, Duke Divinity
(Affiliations are listed for identification purposes only.)
How it will be delivered
We will deliver this letter to The Honorable Charles E. Grassley, The Honorable Dianne G. Feinstein, and the United States Senate Committee on the Judiciary on Monday, January 9 before the Senate Judiciary Committee meets on Tuesday, January 10 for the Attorney General Nomination.