To:

Immigration and Customs Enforcement
Martin is a Good Man, who should stay with his Family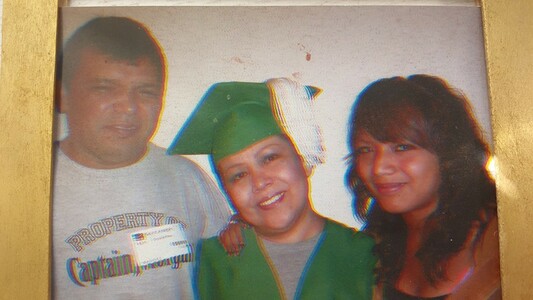 We ask you to grant Martin Prosecutorial Discretion in his case, given the needs of his family. Martin in the only support his daughter and grand daughter have.
Why is this important?
Martin was taken away from his family and his home Tuesday, May 10, 2016 at 6:00 AM. ICE did not provide a warrant, but his nephew opened the door, because ICE told him they were looking for his uncle, Martin, and said that if he didn't take then to him, he wouldn't like it.
They didn't have any paper work other than a piece of paper with his A # and where they were taking him to, Centennial. According to his lawyer, they lied to him and told him he was to sign a paper saying he had answered questions, but he actually signed a paper reinstating his last deportation and giving up his rights to fight it.
In 2010, Martin received an order of deportation after being brought in for a DUI. He was scared and signed his voluntary departure. However, he wasn't driving when they gave him the DUI, he was sleeping in his car in front of his house. A neighbor called the police and they gave him a DUI. Afterwards, Martin left due to his voluntary departure, but returned a couple of months later when his mother was diagnosed with cancer.
In mid-April 2016 in Arapahoe county, as he was leaving work, he was followed by a cop and as he was about to get on the highway he was pulled over at the gas station. Martin asked why he was pulled over and wasn't given a reason, seemingly he was racially profiled. He was cited for driving without a license, and they took him to Arapahoe County Jail, where he stayed for one day. His daughter bailed him out for $1000, however, three weeks later ICE came to his home in the early morning and took him away from his family who needs him. Martin in the only support his daughter and grand daughter have. He has been here 17 or 18 years, since 1999.