To:

Pope Francis
Pope Francis: America needs your faithful message of care for the Earth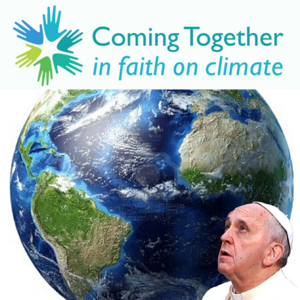 As faith leaders and people of faith from many traditions, we need you to bring your courageous voice of moral wisdom to call our nation to stop, think again, and "hear both the cry of the earth and the cry of the poor." We are ready to echo your prophetic call for ecological repair and economic justice in our communities across the nation. Please don't hold back!
Why is this important?
Pope Francis, your first visit to America comes at a critical time.
As you have powerfully stated, many people, including some "committed and prayerful Christians," tend to "ridicule expressions of concern for the environment," while "others are passive." Many of the same people, including candidates for our presidency and elected officials, are stirring old embers of racial and religious prejudice and fear in an effort to get attention and votes.
When we, as Americans of many faiths, think of our children and grandchildren, we feel the urgency of this moment even more, because, as you say, "the world we have received also belongs to those who will follow us." We affirm that the cries of pain we feel are interconnected - from the demonization of immigrants, to racial animus, to economic inequality, to ecological destruction -- and we hope that your visit can help ignite a moral (r)evolution that shows us a better path.
Multi-faith leaders are developing a plan to help congregations around the country translate your call into action, and we will gather to announce that plan at the National Cathedral in Washington, DC, the same day you address Congress. Many others are hosting vigils and prayer services to welcome your message of hope and inclusion.
Thank you for your visit, Pope Francis. May God guide and empower you to speak the truth to those in power.
How it will be delivered
This letter will be personally delivered to the pope and his aides in advance of his visit to the US.