To:

Pope Francis
Pope Francis-Reinstate Fired Nun
JO

Campaign created by
Jennifer OMalley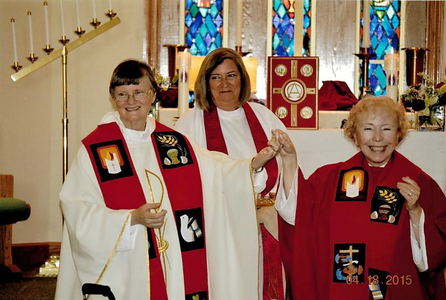 Ensure Sister Tish Rawles can continue as a Sister of the Precious Blood by overturning her excommunication and all excommunications. As we enter the Year of Mercy, the People of God ask you to show Christ's mercy to Sister Tish and all who have been excommunicated .
Why is this important?
Sister Letitia "Tish" Rawles, a faithful, committed Catholic, has served as a Catholic sister for 47 years: 22 with the Sisters of the Incarnate Word, and 25 with the Sisters of the Precious Blood. She has also felt a call to the priesthood since her childhood. In April of this year, facing serious illness, she followed God's call and her conscience and was ordained a Roman Catholic priest with the Association of Roman Catholic Women Priests.
Since Sister Tish's ordination, she has faithfully served the sick and dying, performing prayer services and administering last rites at her nursing home. When the Sisters of the Precious Blood discovered that she was following her call to the priesthood, she was dismissed.
Pope Francis has promoted a "Church of Mercy, which he states "excludes no one". He has shown mercy to controversial priests across the political spectrum, allowing formerly dismissed priests to say Mass, and schismatic groups to grant absolution.
The Association of Roman Catholic Women Priests and Roman Catholic Womenpriests ask Pope Francis to live the Church of Mercy by overturning all excommunications. This action will allow Sister Tish and all women called to the priesthood to serve their communities in peace.