To:

X - U.S. Senatorial candidate Richard Mourdock
Richard Mourdock: Apologize for your comments on rape and God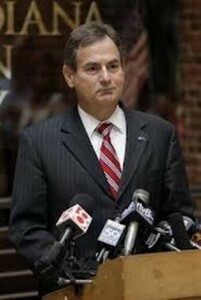 Publicly apologize to the people of Indiana, all rape survivors, and anyone else offended by his remarks.
Why is this important?
Associating pregnancy resulting from rape with God's Will violates the respect for human dignity required by all faith traditions. Such language has no place in political campaign rhetoric. Rather, we must strive to change the conversation surrounding the reproductive rights of women. We must address related physical and mental health issues and the role religious congregations can play in supporting women who have been victims of sexual abuse.
How it will be delivered
DELIVERY 11/21/12: 138 petitions were emailed to Mourdock's office, telling him it's not too late to apologize!
UPDATE 11/16/12: Petition creator Rev. George Wolfe's piece was published in "The Star Press" of Muncie, Indiana. Read "Activism Must be Based on Truth": http://tspne.ws/Y3MEDz
UPDATE 11/7/12: On election night, Richard Mourdock lost in the Senate elections! Read about how his comments on rape and God were a decisive issue here: http://wapo.st/SwFn8B