To:

Muslim families of Christchurch
Send Love & Solidarity to the Muslim Families of New Zealand: Pledge to Fight White Nationalism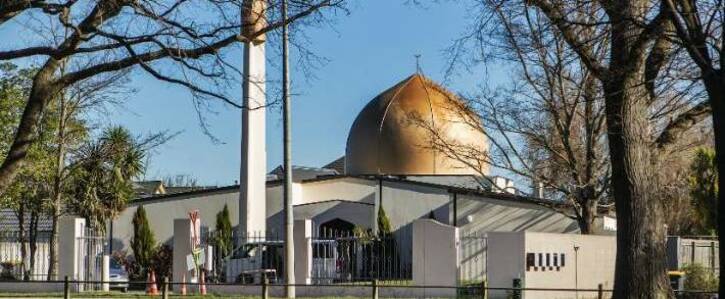 "We mourn with you in the aftermath of this horrific white supremacist mass shooting and act of terrorism. You are not alone. We stand with you. We weep with you. We will not forget your loved ones. In their name, we pledge to rise up against white supremacy -- in our institutions, on our streets, online, in our homes, and in our own hearts."
SIGN YOUR NAME to send this message to the families. Then write your own prayer or note in the box that appears. We will bind your messages in books and deliver them to the families as lasting testaments of our solidarity.
Why is this important?
On Friday afternoon, March 15th, a white supremacist opened fire in multiple mass shootings at two mosques in Christchurch, New Zealand. At least 50 people were killed and more than 20 seriously wounded in an act of "extremist rightwing violent terrorism."
As people of many faiths and beliefs – Christian, Muslim, Jewish, Sikh, Buddhist, Hindu, Pagan, Humanist, and others – our hands tremble with the horror at this bloodshed in a sacred space.
This massacre was fueled by the same white nationalist hate that led to mass shootings against other communities of color in their houses of worship -- Sikhs in the gurdwara of Oak Creek, Wisconsin, Black Americans in Mother Emanuel AME Church in South Carolina, and Jews at the Tree of Life Synagogue in Pittsburgh.
We move swiftly to show the Muslim community of New Zealand worldwide solidarity. Prayers mean nothing without action. This act of mass violence was the result of white nationalist ideologies that we all have the power to eradicate.
In signing, we express our shared grief and moral outrage, and we pledge to call out hate in all its forms -- in our schools, workplaces, houses of worship, and homes. We recognize that white nationalism is a global epidemic. We pledge to take action to dismantle white supremacy in our institutions and cultures. And when we grow tired, we will remember the faces of those who have been killed and take one another's hands and continue our labors for love and justice in their name.