To:

Immigration and Customs Enforcement - Philadelphia Field Office
Tell ICE to immediately release detained dreamer Osman Aroche Enriquez (A#207612730). #FreeOsman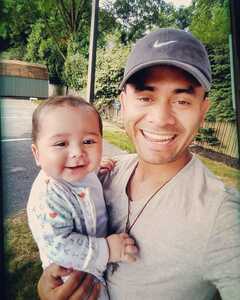 Osman Aroche Enriquez (A#207612730),is a former DACA recipient and father, who was detained by Immigration Customs Enforcement (ICE) Monday morning after a traffic stop by state police.
Osman is a Dreamer from Lancaster, PA whose Deferred Action for Childhood Arrivals (DACA) status expired after the U.S. Postal Service failed to deliver dozens of DACA renewal applications on time. After pressure from advocates and Members of Congress, the administration has allowed some of the impacted individuals to submit proof of their circumstances along with another renewal request. However, those affected have been left in limbo, and their situation has not stopped local law enforcement authorities and federal agencies from arresting them, as is evident given Osman's situation.
We are calling on the ICE Philadelphia office to immediately release Osman while he awaits for the opportunity to re-submit his DACA so renewal application.
Why is this important?
More than 10,000 DACA recipients like Aroche Enriquez have already lost their status because Congress has failed to act. Just last week, Congress failed to include the Dream Act in the continuing resolution that will fund the government for two weeks. Every day the Congress delays is another day of uncertainty for 800,000 young people. We pray that ICE and Congress find the courage to do the right thing and not only release Osman immediately, but also pass the Dream Act by the end of the year.