To:

Senator Mark Kirk
Tell Senator Mark Kirk: Protect migrant child refugees fleeing violence and poverty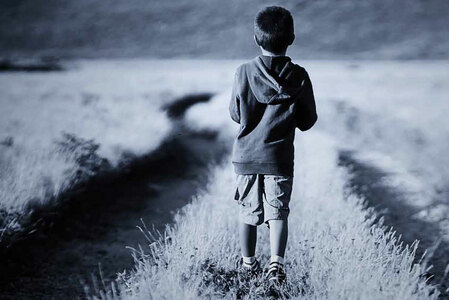 We are called to protect migrant children fleeing violence and poverty. As people of faith, we ask that you maintain the Trafficking Victims Protection Reauthorization Act (TVPRA) to give migrant children crossing our borders the best chance at safety and relief.
Why is this important?
Imagine you are a child seeking relief from violence and extreme poverty. You've left the only home you've ever known. You make it to America. You are tired, hungry, and disoriented. What happens next?
Thank God you are covered by the Trafficking Victims Protection Reauthorization Act (TVPRA), which says you must be transferred into the care and custody of the Office of Refugee Resettlement (ORR) within a period of 72 hours. It also protects your basic rights to due process and ensures that you have a day in court to share your story.
For migrant children from Mexico, who have not been granted the same protections under TVPRA, their arrival marks the beginning of another series of traumas.
In a short span of hours, these children are "screened" by inexperienced border patrol agents, who decide whether or not the child deserves to stay. Kids as young as 5 years old are expected to coherently describe the violence and abuse they have experienced to these agents, who look just like the corrupt and violent police authorities they saw at home. Studies [1,2] reveal that 96% of Mexican children are summarily deported to the countries they escaped, despite many of them having legitimate claims or basis for relief.
If the TVPRA is rolled back, this could be the plight of ALL migrant child refugees looking for safety and relief at our borders. As the situation of Mexican children shows, we cannot afford to rollback the TVPRA!
OUR VALUES
We at the Chicago Religious Leadership Network on Latin America (CRLN) are part of the Unaccompanied Children's Interfaith Ministry of Chicago. We witness the children's stories, prayers, and dreams, and are compelled to protect them. Our scriptures command us to care for widows and orphans and we are driven by the demands of our faith to protect our neighbors in need, especially the little ones.
Our values are also backed by international policy: The U.S. is required to provide protections and due process to refugees who are arriving at our borders, especially when they are children. Our representatives need to be reminded: Without the TVPRA, the U.S. will be endangering the safety of refugee migrant children and will be in grave violation of international conventions.
TAKE ACTION
This year, fewer children are expected to arrive in search of refuge, but the TVPRA remains under attack. This is unacceptable. Senator Mark Kirk has shown tremendous leadership in human rights issues before. Most recently, he co-formed the Senate Human Rights Caucus. Ask Senator Mark Kirk to be a champion for unaccompanied children! Tell him: Stand by these children and oppose any efforts and provisions aimed at circumventing the TVPRA and the right of migrant refugee children to due process and safety. We must show compassion and love towards unaccompanied children.
[1] https://www.aclu.org/files/assets/120214-expeditedremoval_0.pdf
[2]http://americanimmigrationcouncil.org/sites/default/files/UNHCR_UAC_Monitoring_Report_Final_June_2014.pdf