To:

Gen. John Kelly, Secretary of DHS; Thomas D. Homan, Director of ICE; and the Salt Lake City Field Office
David is an important member of our community. We must stop his deportation.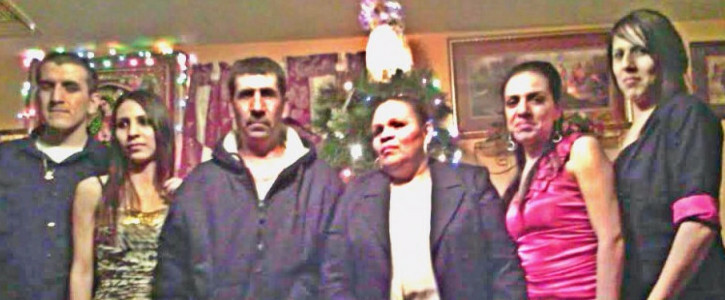 From a mere traffic ticket David Chavez-Macias's family could be torn apart because of unjust and immoral immigration laws. David, a husband and father of four who has lived in Reno for nearly 30 years, has been stripped of his right to work and could soon be deported to Mexico.
In order to keep his family together, and to fight for the countless others in this same situation, David has chosen to take sanctuary in our church. Sign this petition to show David you support him, and to tell Immigration and Customs Enforcement to stop David's deportation.
Why is this important?
David is one of millions of hard-working people whose lives are being ripped apart by a cruel and widening dragnet that has been criminalizing, detaining and deporting people.
David came to the United States in the mid 1980s and obtained a work permit. David has worked as a landscaper for many years. Since 2013, he has checked in regularly with Immigration and Customs Enforcement (ICE), never missing an appointment, and was allowed to stay and keep his work permit.
Thanks to his hard work, David and his wife Leticia watched their four children become thriving adults. All four of his children have benefited from the Deferred Action for Childhood Arrival program that has provided relief from deportation and, granted work permits. He and Leticia have been married for 32 years and are parishioners of Little Flower Catholic Church in Reno.
In the Trump era David's traffic citation meant that ICE revoked his work permit and targeted him for deportation. David's last check-in with ICE was scheduled on April 5th, David, his family and legal counsel feared that officials would take him into custody and prepare him for deportation.
David's deportation could bring fatal consequences. David's only contacts in Mexico are in his home state of Aguascalientes, a state where violence is pervasive—especially against U.S. returnees who are assumed to have wealth. One of David's friends was brutally attacked, tortured, and killed after returning from the United States.
The implications for David's medical care could be dire. His children have grown up in the U.S. and have almost no knowledge of Mexico—his youngest was only 1 when he arrived. Deportation could also be a death sentence. David and three of his children suffer from Marfan Syndrome, a genetic disorder that weakens the heart. The treatments they receive in the U.S. are inaccessible in many parts of Mexico, particularly for those who do not have financial ability to pay for medical care.
David's many friends in Reno, as well as his supporters in Reno's interfaith community, are campaigning to protect him from unconscionable and unwarranted persecution.
David decided to take Sanctuary at the Unitarian Universalist Fellowship of Northern Nevada. He will remain in Sanctuary until he has assurances from Immigration and Customs Enforcement that by appearing at their office he will not be deported and separated from all he knows.
For all these reasons, we are asking the Gen. John Kelly, Secretary of DHS, Thomas D. Homan, Director of ICE, and the ICE Salt Lake City Field Office to grant David a stay of removal from deportation, to keep David with his family, allow him to work and ensure he doesn't meet potential fatal consequences upon deportation.