To:

People of faith and moral courage
We Stand With Rev. Warnock and For Moral Leadership In Our Politics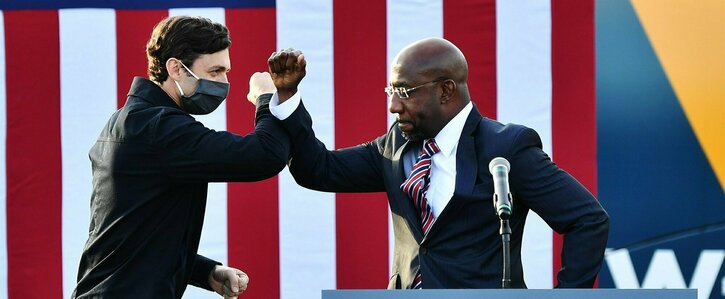 Our faith and moral values aren't partisan. They push us to transcend party politics and work towards a higher calling and movement for justice, equality, respect, and love for all people.
With the recent white supremacist attack on the U.S. Capitol and with white-led extremist violence becoming more prevalent, it has never been more important for our diverse faith communities to stand together and hold our political leaders accountable to these higher values. We support public leaders like the Rev. Dr. Raphael Warnock who represent the type of moral leadership our country needs at this time.
Raphael Warnock will be the first African American and first leader of the Black Church to represent the state of Georgia in the history of the United States Senate. He'll serve alongside Jon Ossoff, the first Jewish American Georgia has elected to that office. Their historic victories and their commitment to work together represent our hope for political leadership and agendas that advance the common good.
The moral leaders we need now will advocate for universal healthcare for all people; fight to restore the Voting Rights Act and end voting suppression across the country; ensure living wages for the working poor; fight for environmental justice; and pursue criminal justice reform that addresses the over-policing and incarceration of Black, Brown, and poor people.
Why is this important?
We know all too well that it's not enough for our political leaders to identify as people of faith if they actively fight against economic and racial justice. Many congressional leaders have done that over the years. Instead, we need to see faith in action. Faith without works is dead!
We stand by leaders like Senators Warnock and Ossoff, who have committed to infuse new moral leadership into our national politics. As Warnock said in an MSNBC interview after his election, "I was [inspired] by the ways in which [Dr. Martin Luther King, Jr.] used his faith to bring people together to solve big problems in the public square."
We the undersigned stand with Rev. Warnock and other political leaders who, grounded in justice and love for all, are committed to doing the same.
(photo source: Jon Ossoff [@ossoff] Twitter)