To:

U.S. Senate Judiciary Committee Chairman Sen. Chuck Grassley, and Ranking Member Sen. Dianne Feinstein
White Supremacists Cannot Be Nominated To The Federal Bench: Senators Must Vote Against Thomas Farr!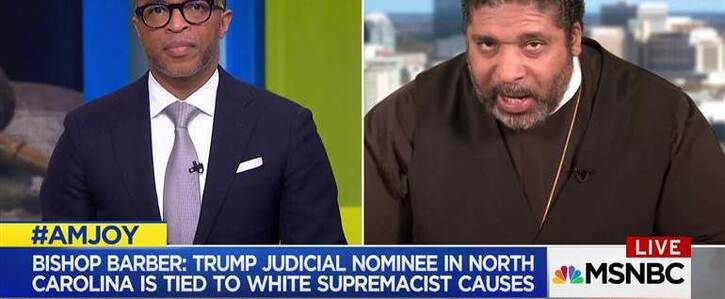 This week while our nation celebrates the vision and work of Rev. Dr. Martin Luther King, Jr., the U.S. Senate Judiciary Committee will take a vote on the federal judicial appointment of Thomas Farr. Farr is a former aide to the segregationist Senator Jesse Helms--a man who stood in opposition to the creation of the Martin Luther King holiday.
Thomas Farr would be moral poison to our country and federal judiciary. He has spent his career in opposition to communities of color, civil rights and associating with other white supremacist.
Thomas Farr began his career as a campaign aide to segregationist Senator Jesse Helms, who entered public life in campaigns that urged "White People Wake Up" and smeared the University of North Carolina as "the University of Negroes and Communists."
Thomas Farr served as a lead counsel to the Helms campaign, which sent more than 100,000 intimidating postcards to mostly black eligible North Carolinian voters wrongly suggesting they were ineligible to vote. The postcards warned that they could be prosecuted for fraud if they tried to cast ballots.
Thomas Farr represented the segregationist Senator Jesse Helms campaign, when it circulated photos of his opponent, Gov. Jim Hunt, with African-American leaders in a attempt to foster white resentment.
Upon graduating from law school, Thomas Farr joined the small law firm Maupin, Taylor & Ellis, where all of the named partners were openly hostile to civil rights.
Most recently, Thomas Farr advised the North Carolina General Assembly in what federal courts later termed a "racial gerrymander" of North Carolina House, Senate and U.S. Congressional districts. The General Assembly later enacted a bill that shortened early voting, required voters to present government-issued IDs and eliminated same-day voter registration and out-of-precinct voting--all of which are techniques known to suppress voters.
Why is this important?
Amos 5:15 says, "Hate evil, love good; maintain justice in the courts." To place someone who shows conspicuous contempt for equal protection under the law and a racist mindset is not only the wrong use of the judiciary, it is an offense of the moral law of God.
"We will have to repent in this generation," Dr. Martin Luther King wrote from an Alabama jail, "not merely for the vitriolic words and actions of the bad people… but for the appalling silence of the good people."
Add your voice and demand the U.S. Senate Judiciary Committee reject this atrocious nominee!